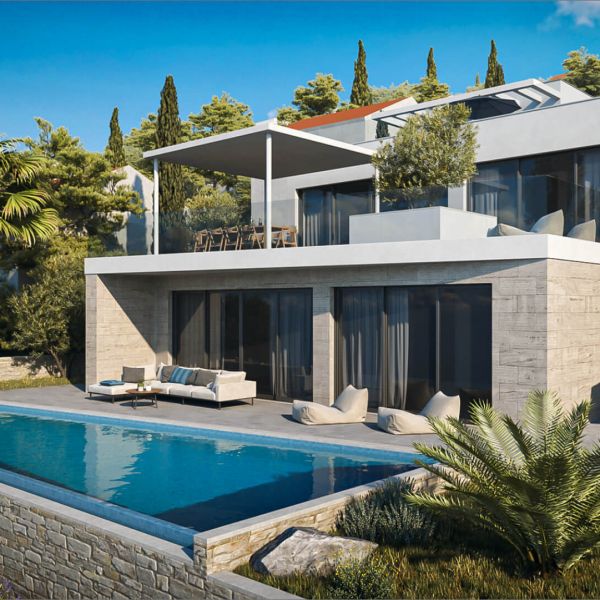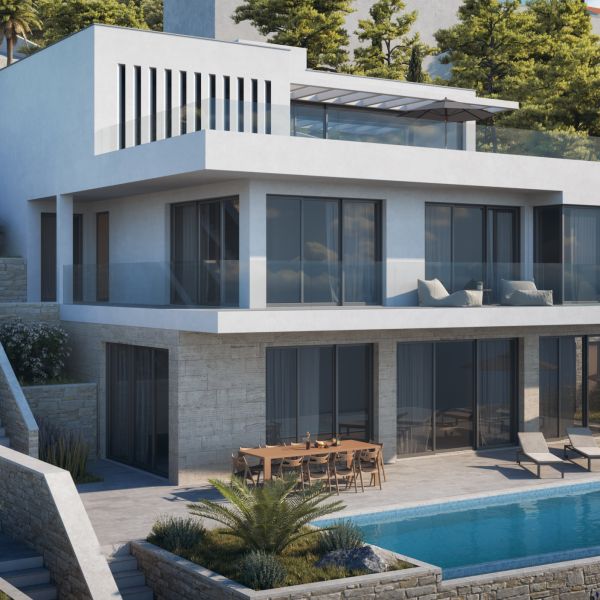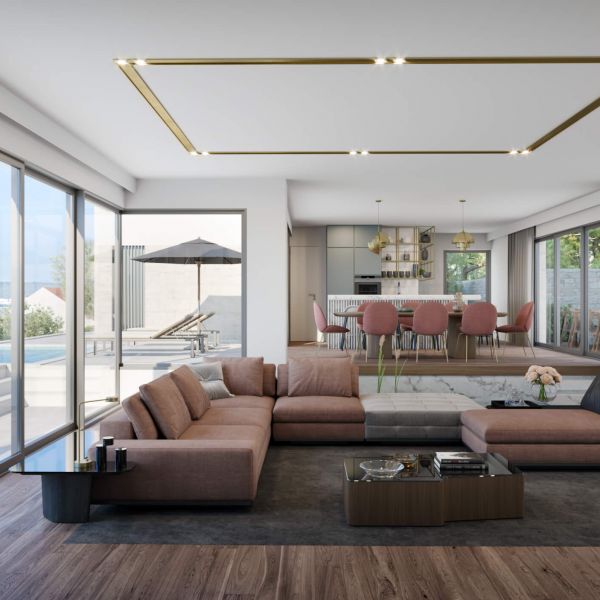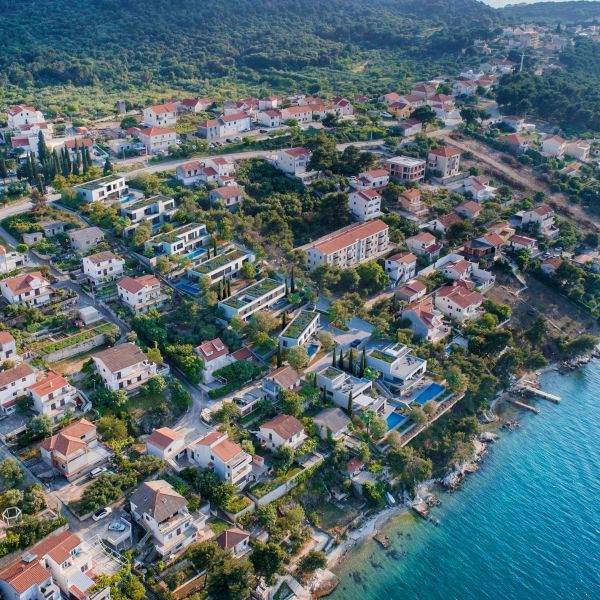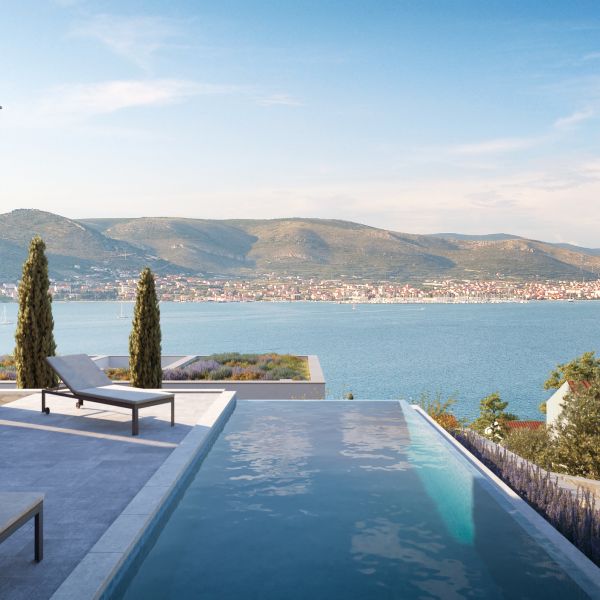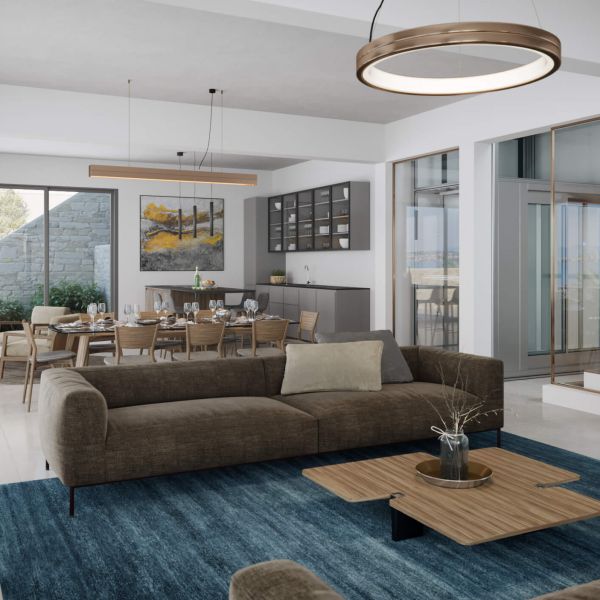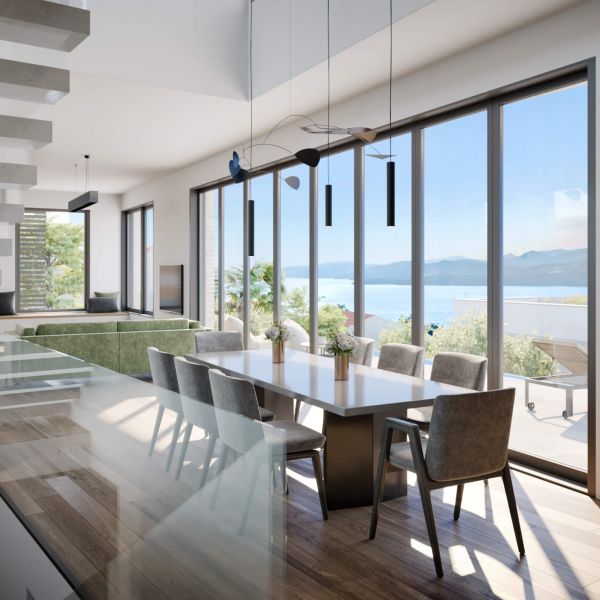 Royal Hill Residence
ROYAL HILL RESIDENCE - FIND THE VILLA OF YOUR DREAMS
Right in the heart of middle Dalmatia, on the island of Ćiovo, the estate of 8 prestigious villas is being developed. Each of them is put up for sale and has a pool, a Jacuzzi, as well as the view of the sea, and access to a cozy beach. Let's make your dream come true.
Let's talk about dreams.
Imagine your villa at the sea.
The refreshing breeze of the Adriatic Sea, charming beaches, and local cuisine and the mediterranean lifestyle.
That's Croatia.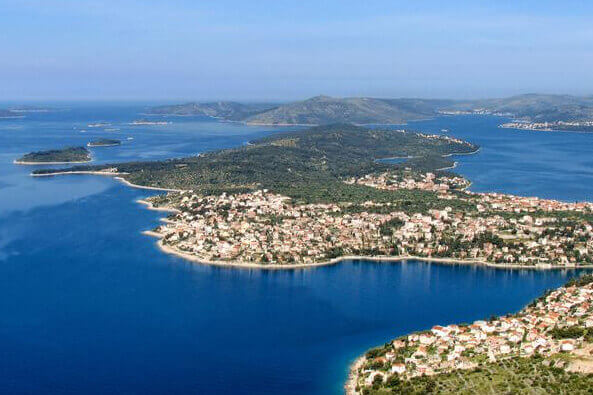 The island of Ćiovo is linked with the city of Trogir by two bridges. It's a dreamful place for relaxation, recreation, swimming and exploring the countless monuments. The unique localization (between Split, Trogir and Okrug) makes the island a perfect point of departure for anyone, who eagers to get familiar with the cultural heritage and stimulating nature of Dalmatia.
Mediterranean greenery, an archipelago consisting of small scenic islands, mild climate, and the breathtaking beaches, hidden in secluded bays, will never let you forget about this place. The villas' architecture, which combines modernity with regional tradition, falls into the pattern of living nature as a coherent whole.
Royal Hill Residence, is the place you will love …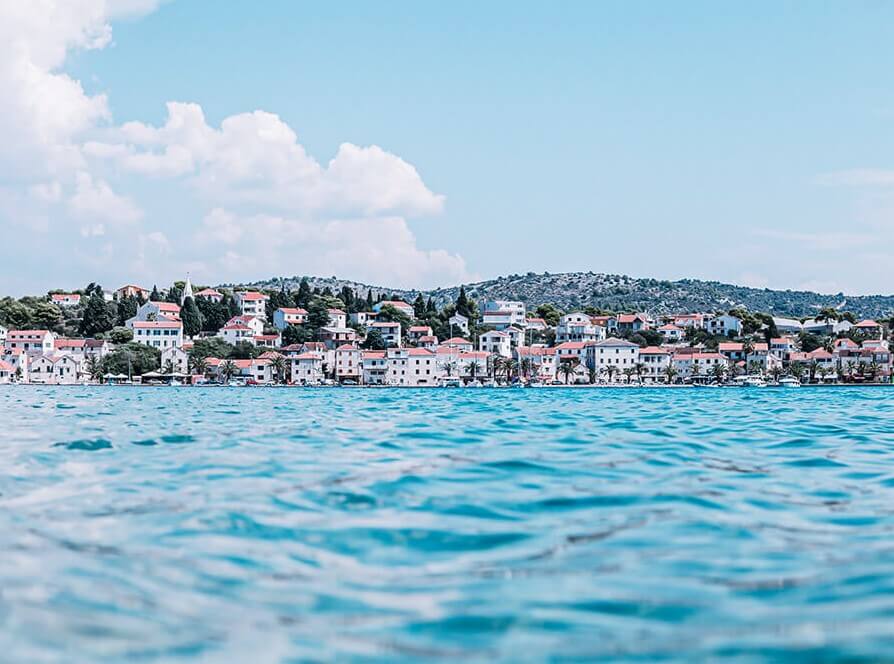 15 km
Airport
0 - 125 m
Beach
3 km
Shops and restaurants
2020
Completion of construction works
Recommended residences for sale
Unique and modern villas, situated on the shore on the island of Ciovo.
Investor
Royal Hill Residence is a well-thought-out, prestigious creation of a private investor, who already had successfully carried out dozens of developer investments on many European markets.
Contact us!
If you have any questions, please fill in the contact form and we'll get back to you shortly. If you live nearby, visit our Split sales office.